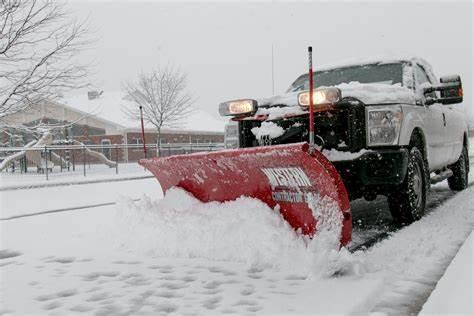 Being the owner of a Denver based business brings snow challenges without fail EVERY. SINGLE. WINTER.
While snow may create beautiful landscape photo opportunities, it can also create extensive issues for building maintenance, patrons, and overall safety.
These items are often mitigated by a quality commercial snow removal company. However, there seems to be just as many commercial snow removal companies as there are snowflakes falling; So, what factors should be reviewed when selecting a Denver based commercial snow removal company?
Communication–
Communication should be constant and consist of a three-step full storm encompassing plan.
Pre- Storm Communication: Anticipated storm needs, what the ever-changing forecast means for your property, how each property is different and requires a unique approach.
In Event Communication: Start time, current condition photos, manpower assessments, progress reports and stop times.
Post Event Communication: Site status, post event photos, service reports.
Services Offered–
It is important to choose a company that offers the services that you need at the time you need them.
Snow Plowing: Utilizing cutting edge technologies to provide better surface cleaning and more efficient operations.
Deicing: Air temperature, ground temperature, moisture control and snowfall rates determine products and application rates.
Hauling: When structural integrity means no snow piles.
Snow Shoveling: It is important areas requiring snow shoveling are cleared, not just sidewalks.
Emergency Response: Requires additional equipment, manpower, planning and communication.
Risk Management: Reducing and eliminating liability exposure.
Experience–
Make sure you research upfront to reduce stresses and headaches down the road!
Does the Company have Experience?
We do! With over two decades of snow and ice management experience, there aren't many storms we haven't seen. We limit our customer's liability EVERY winter with reliable, consistent snow services. 
Who have they worked with in the past? 
Snowology? We've worked with many different commercial property types over the past two decades.
Do they have references? 
Contact us for more detailed references.
Ensuring that the commercial snow removal company you have chosen to be partners with for the upcoming season, or for years to come, should be stress free and easy.
Make diligent, researched, and confident decisions knowing the company you have chosen possesses all factors you were looking for in a Denver based commercial snow removal company.