Snowology's Story
Founded in 2022, Snowology was created to elevate snow removal from an industry viewed as an afterthought service to one that helps educate their customers, makes science-based decisions and who always operates with the client as the top priority. We aren't plowing your snow, we are controlling risk and reducing liability exposure.
Building on nearly two decades managing snow and ice in the Colorado market, Snowology has seen and experienced it all. Most importantly it recognizes the gap between property owners and managers, and their snow contractors.
The Snowology Difference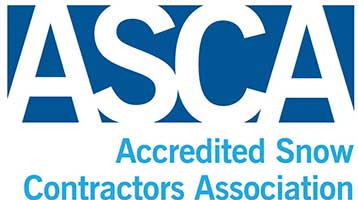 Do you hold your breath each time you get a snow removal invoice? Are you constantly being asked questions about snow removal costs and why you might be over budget? Do you know when or how your contractor is servicing your property?
If the answers to any of those questions bring you angst, you're working with the wrong snow contractor. Reach out to Snowology and find out how we incorporate "The Science of Snow Removal" into everything we do in order to make your life better today!
Planning:

Pre-season planning which would include site walks, site mapping, discussions regarding priority areas, pain points, and most importantly desired outcome for every storm.

Equipment:

Snowology utilizes only the most technologically advanced equipment on the market that allows for efficient operations and lower costs.

Communication:

Pre-storm Communication: anticipated storm needs, what the ever-changing forecast means for your property, how each property is different and requires a unique approach.
In Event Communication: start time, current condition photos, manpower assessments, progress reports, stop times.
Post Event Communication: site status, post event photos, service reports.

Pricing Models:

T&M: hourly rates per machine
Per Push: fixed price each time the site is cleared based on trigger depth
Per Event: fixed price based on total snowfall for a given event
Seasonal: fixed price for the entire season
Our Mission Statement:
"To provide exceptional snow removal and customer service through a detail-oriented approach that brings transparency, trust and accountability to the snow removal industry."